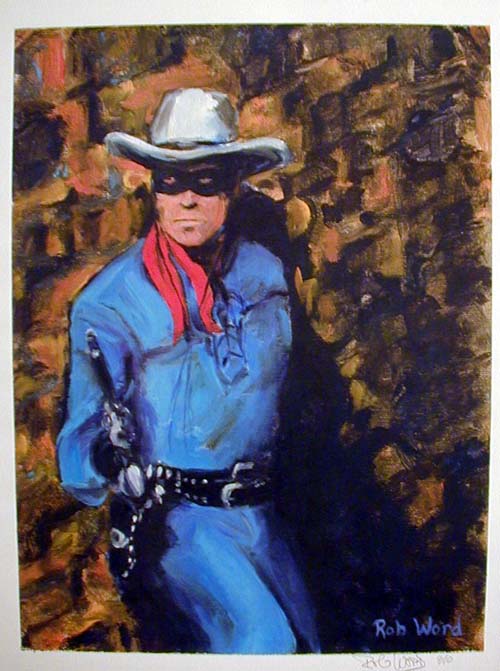 A digital photo of Rob's print, as its too large to fit on a scanner.
The actual artwork is approximately 9 3/4" W x 13" H. The entire
piece, including the white border, is approximately 10 3/4" W x 17" H.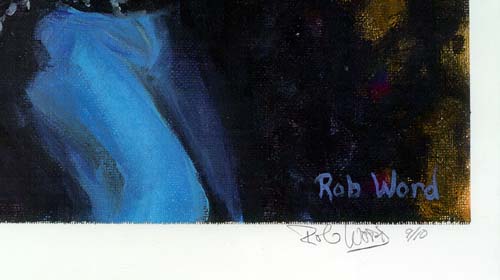 A closeup showing Rob's signature and the special edition number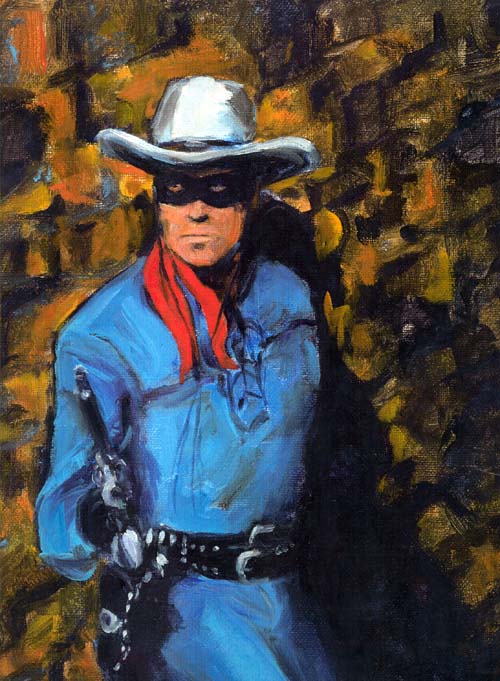 A scanned image of the print that doesn't show the edges
but does show the major portion of the print.
Another scan but showing the lower portion of the print
including the signature of Rob Word
This is a signed, limited edition print by Rob Word. The original painting was done in oil, on canvas by Rob and the number 1 print was given to Dawn Moore. Another print was sold at a silent auction at the 18th Annual Golden Boot Awards on August 5, 2000 for over $500. Rob is graciously offering two additional prints for purchase for $250.00 each. No matting or framing included. Rob will send the prints directly to the buyer. If you are interested in purchasing one of these two prints, please send an email to me at the email address below and I will be glad to give you the details on how to complete the purchase. Purchasers will be decided by email order date & time and by receipt of payment.