Clayton Moore, The Lone Ranger on "Super Circus"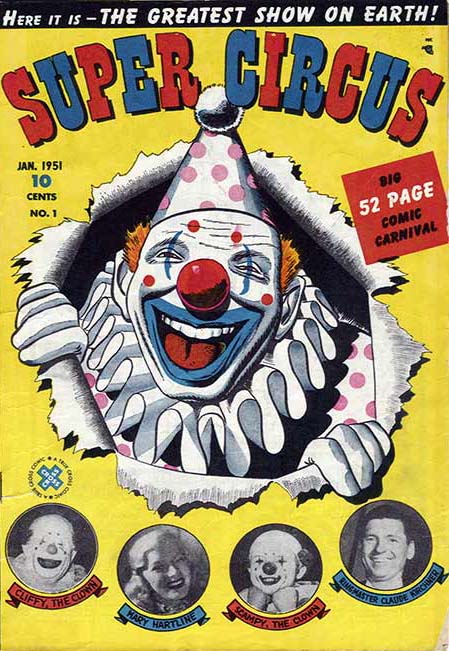 This is an old comic book issued for "Super Circus"
I haven't found a video of this "Super Circus" episode but if any of you who have,
please let me know. I have viewed other episodes of "Super Circus" (1/16/1949 - 6/3/1956
on ABC) but not the one that had Clayton Moore in it. "Super Circus" started out in Chicago
with Claude Kirchner as the ringmaster. The show was moved to New York City in 1955
and the ringmaster role was taken over by Jerry Colonna.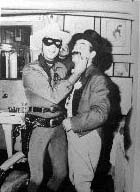 Clayton Moore as The Lone Ranger, hamming it up
with Jerry Colonna, ringmaster of "Super Circus".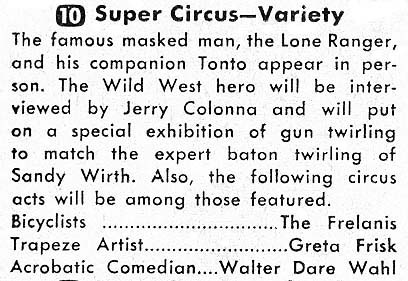 This synopsis for Clayton's appearance on "Super Circus" came from TV Guide
magazine. Clayton appeared on the episode that aired on Sunday, February 12,
1956. Note that Jay Silverheels was scheduled to appear as Tonto too.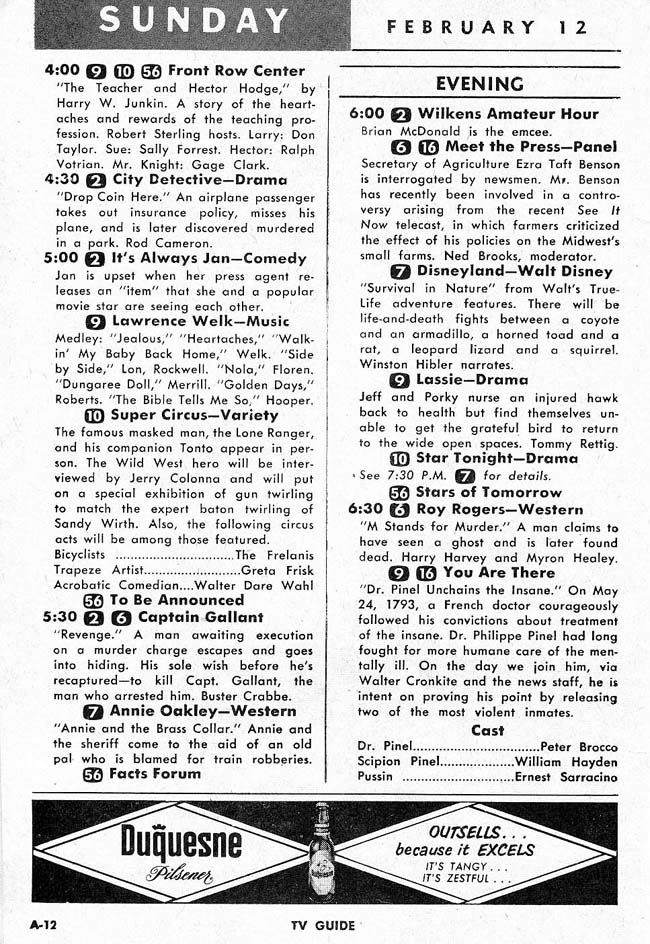 This is the complete page from the TV Guide for February 12, 1956 which showed
the Super Circus episode with Clayton and the other programs listed on that page.
---


Click on HOME to go to Clayton Moore, The Lone Ranger page!
---
This is a non-profit page.
Page Layout and Design by Steven Jensen
COPYRIGHT © 2010
ALL RIGHTS RESERVED!